When is iOS 13 available?
The iOS beta is available, the final version can be downloaded for free on compatible iPhones somewhere in September – the same time the new iPhones are announced. 
What's New in iOS 13
Apple introduced the newest version of its iOS operating system, iOS 13, on June 3 at the keynote event of the 2019 Worldwide Developers Conference. iOS 13 is a huge overhaul to iOS, with a long list of new features.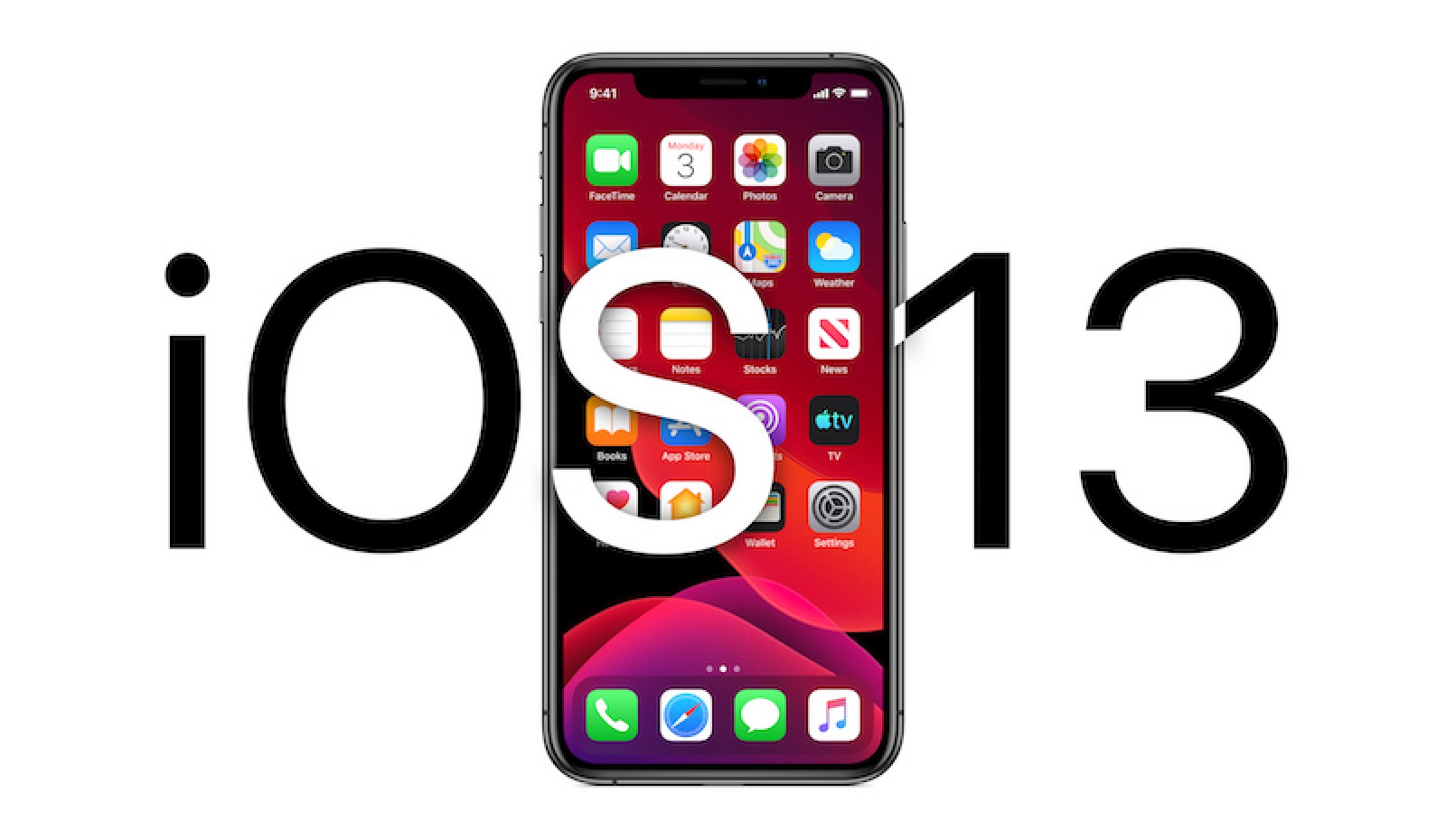 Performance
Craig Federighi, SVP of Software Engineering said on stage that iOS 13 will bring:
30% faster Face ID unlock
50% smaller app download sizes
60% smaller app update sizes
2x faster app launches
Dark Mode
There's a new systemwide Dark Mode option, which changes the entire look of the operating system from light to dark. You can choose either option, or have Dark Mode come on at sunset. All native Apple apps feature Dark Mode support, and third-party apps can use Dark Mode APIs to add Dark Mode integration.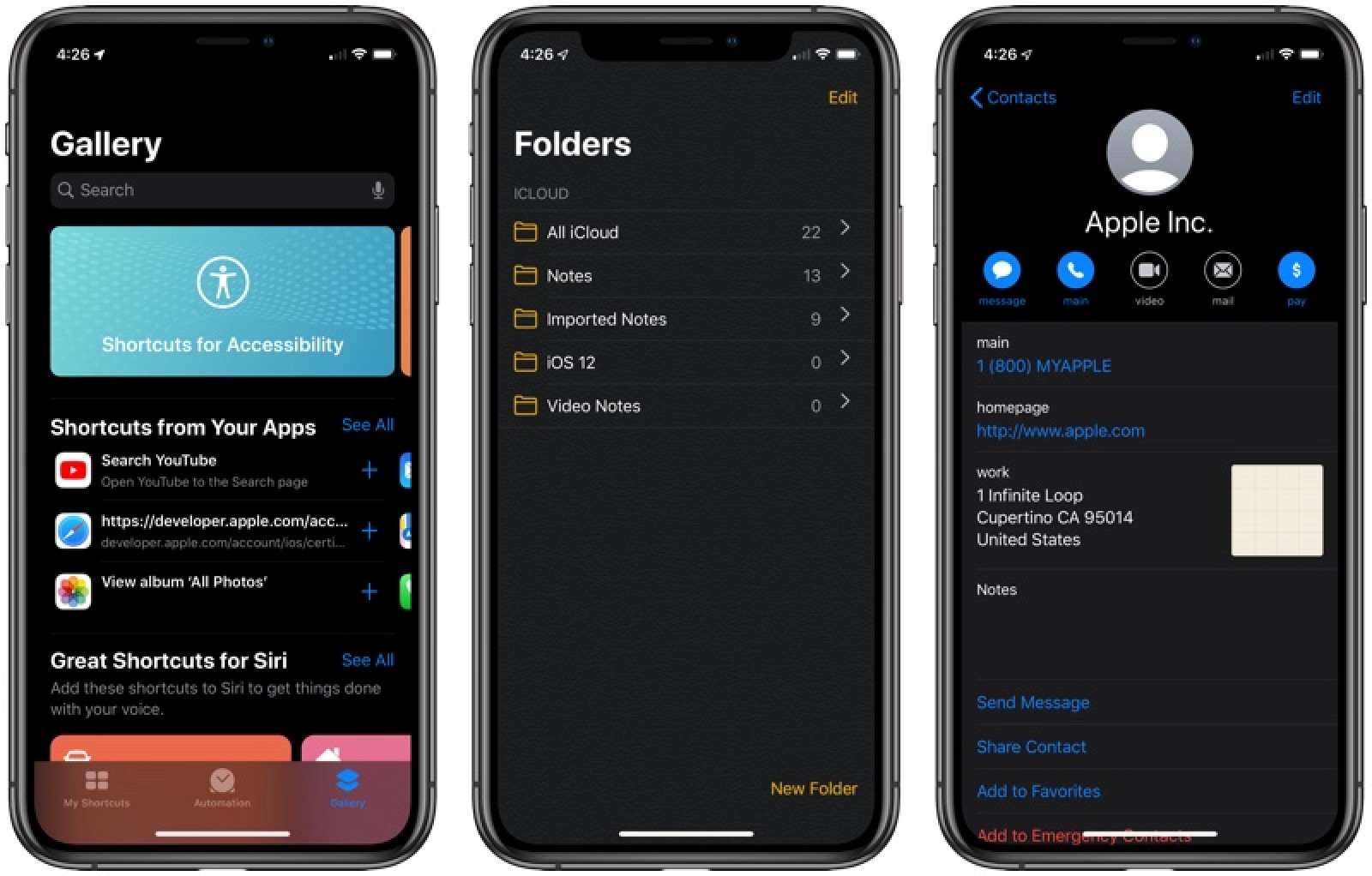 Photo
Apple overhauled the Photos app, introducing a new feature that curates your entire Photos library and shows you a selection of highlights from your life by day, month, or year. Photos and videos are intelligently organized making it easier to browse and relive your favorite memories.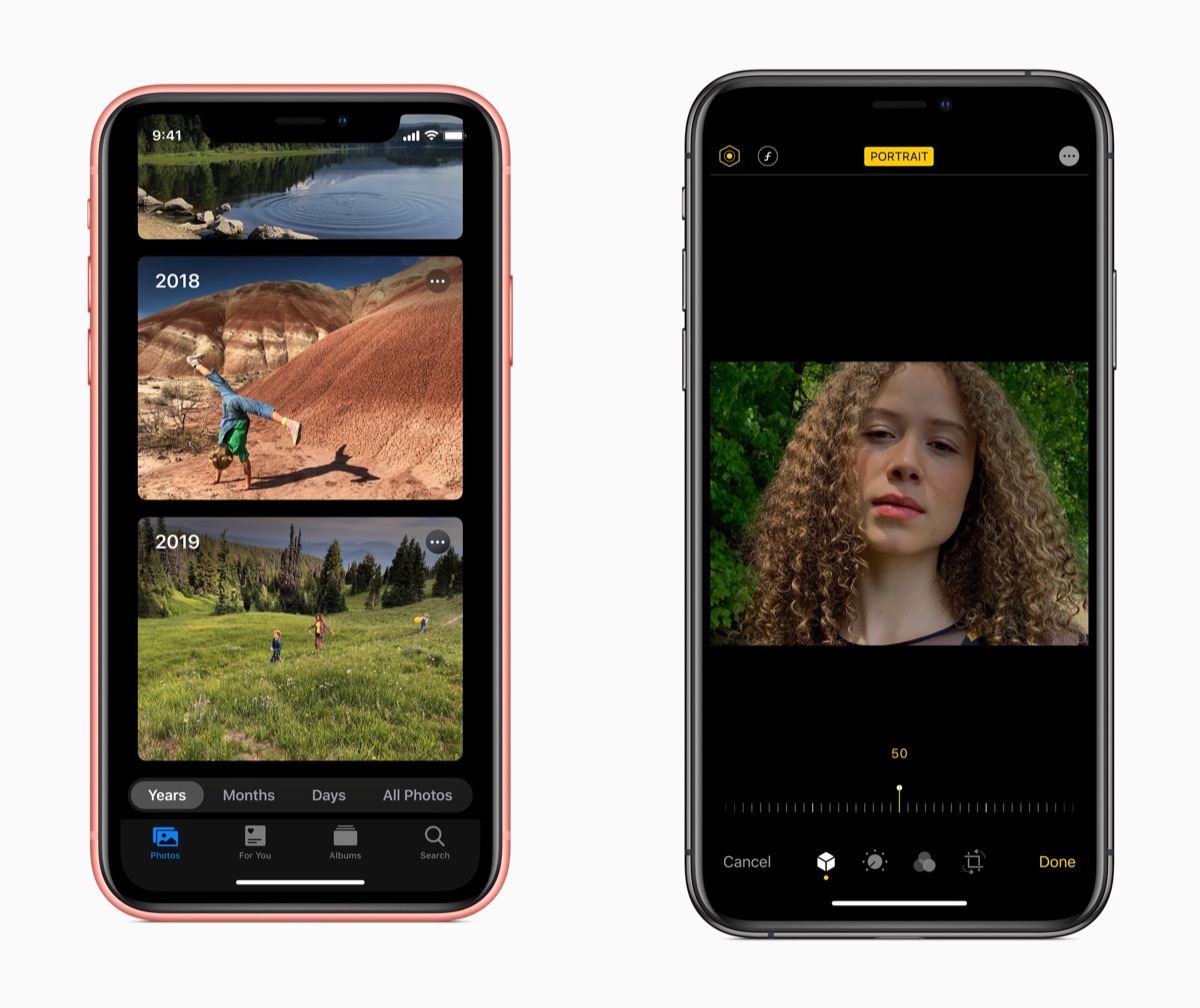 Photo editing tools in the Photos app have been revamped to make it easier than ever to edit your images. Your editing tools are now at the bottom of the Photos app, and there are handy slider wheels available right at your fingertips when you tap the "Edit" button.
iOS 13 makes most of your photo editing tools available for video editing, letting you rotate, crop, and apply filters to videos. In the Camera app, you can make Portrait Lighting adjustments, moving the light closer or further away depending on the look you're going for. There's also a new High-Key Mono lighting effect for creating monochromatic looks.
iOS 13 introduces a streamlined, less obtrusive volume HUD for the first time, and there's a now an option to download apps of any size over an LTE connection, untethering you from WiFi.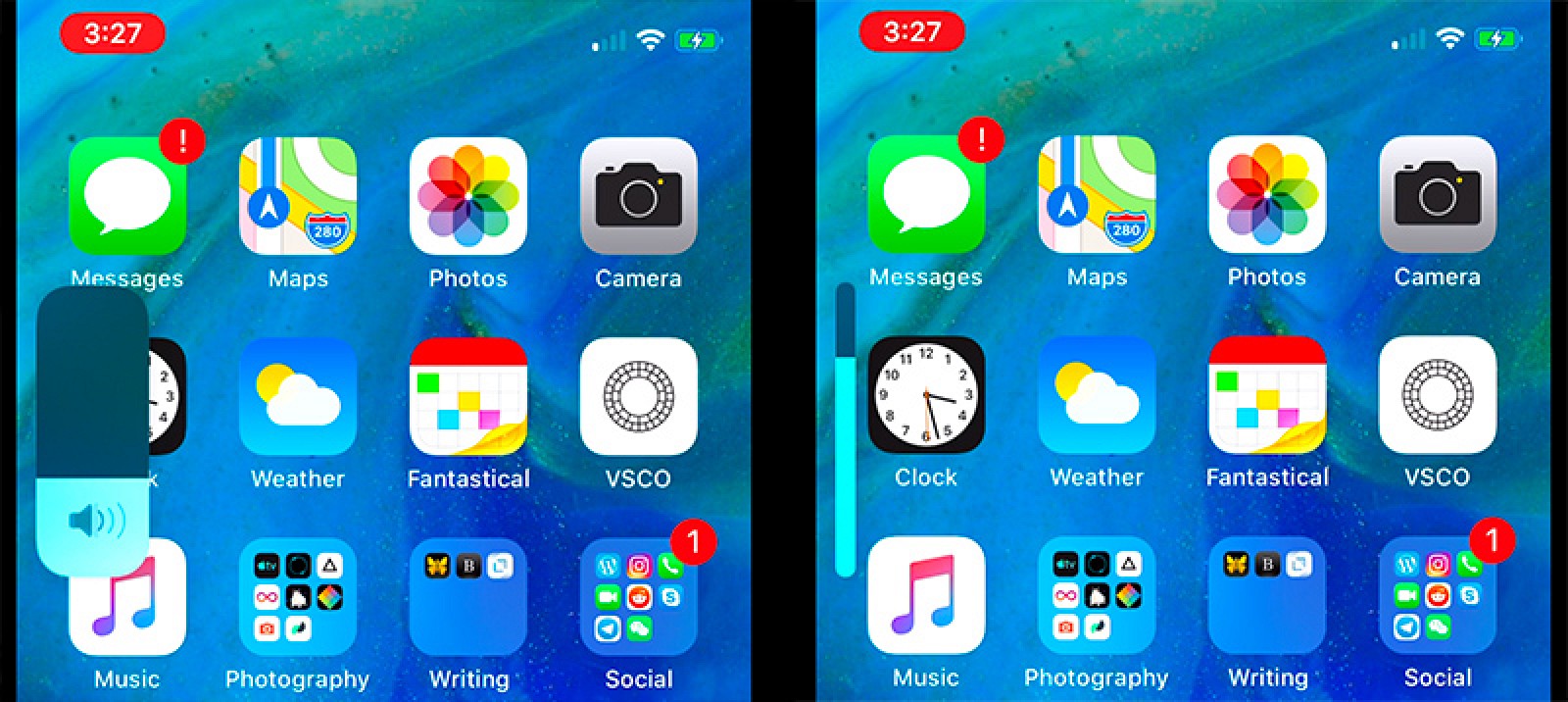 Find my
In iOS, macOS, and iPadOS, there's a new "Find My" app that combines Find My iPhone and Find My Friends. It has a nice feature that lets you track your devices even when they're offline by leveraging Bluetooth and other nearby iOS devices.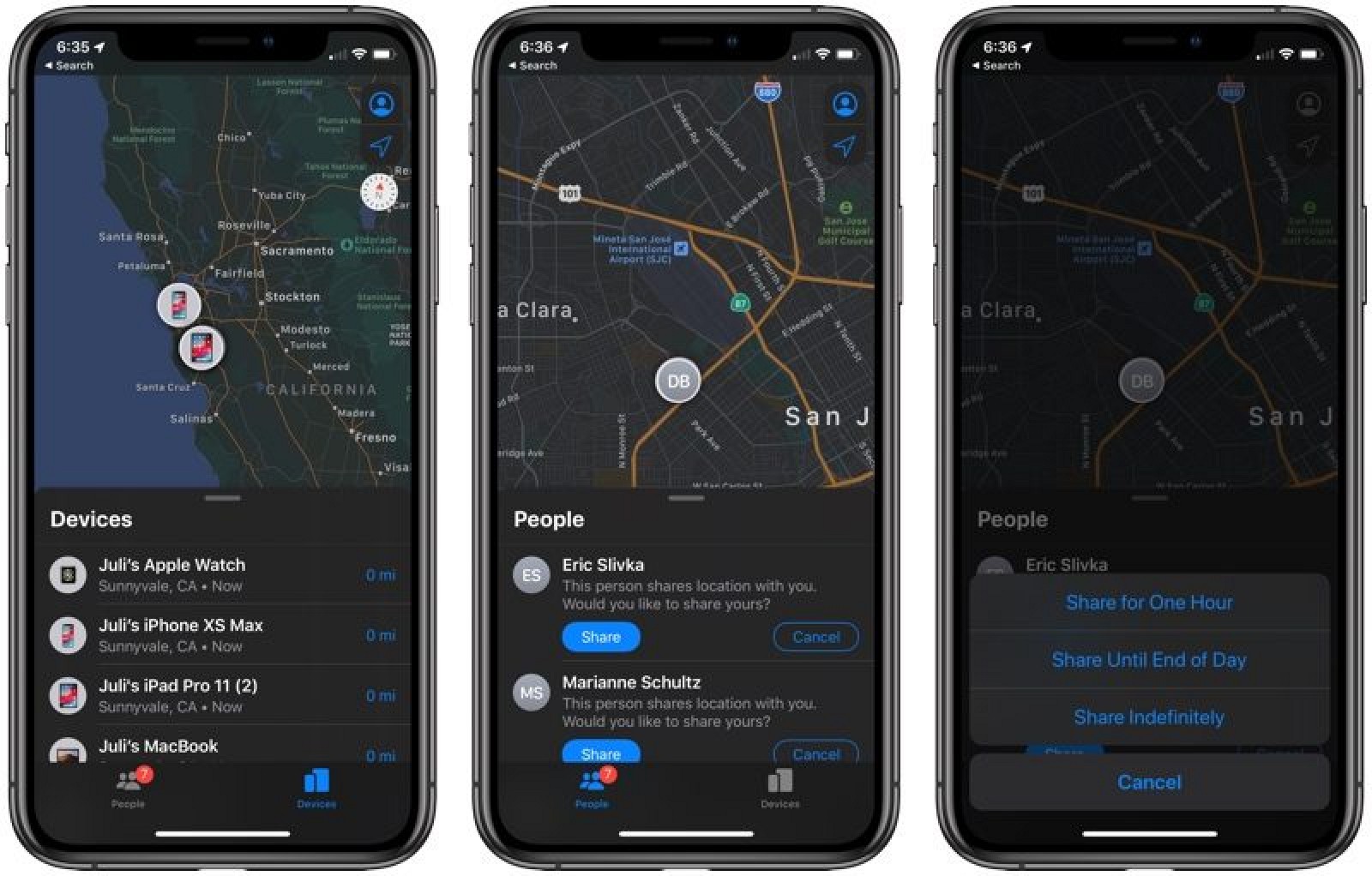 Sign in with Apple
Apple is adding a new Sign In with Apple privacy feature, that gives you a convenient and data safe way to sign into apps and websites. Your Apple ID will be able to authenticate your account via Touch ID or Face ID, and developers will see a unique random ID rather than your real info.
Apple can even generate single-use randomized email addresses, so you never have to give your real email address away to an app again. Two-factor authentication is built in to this feature to give you even more security.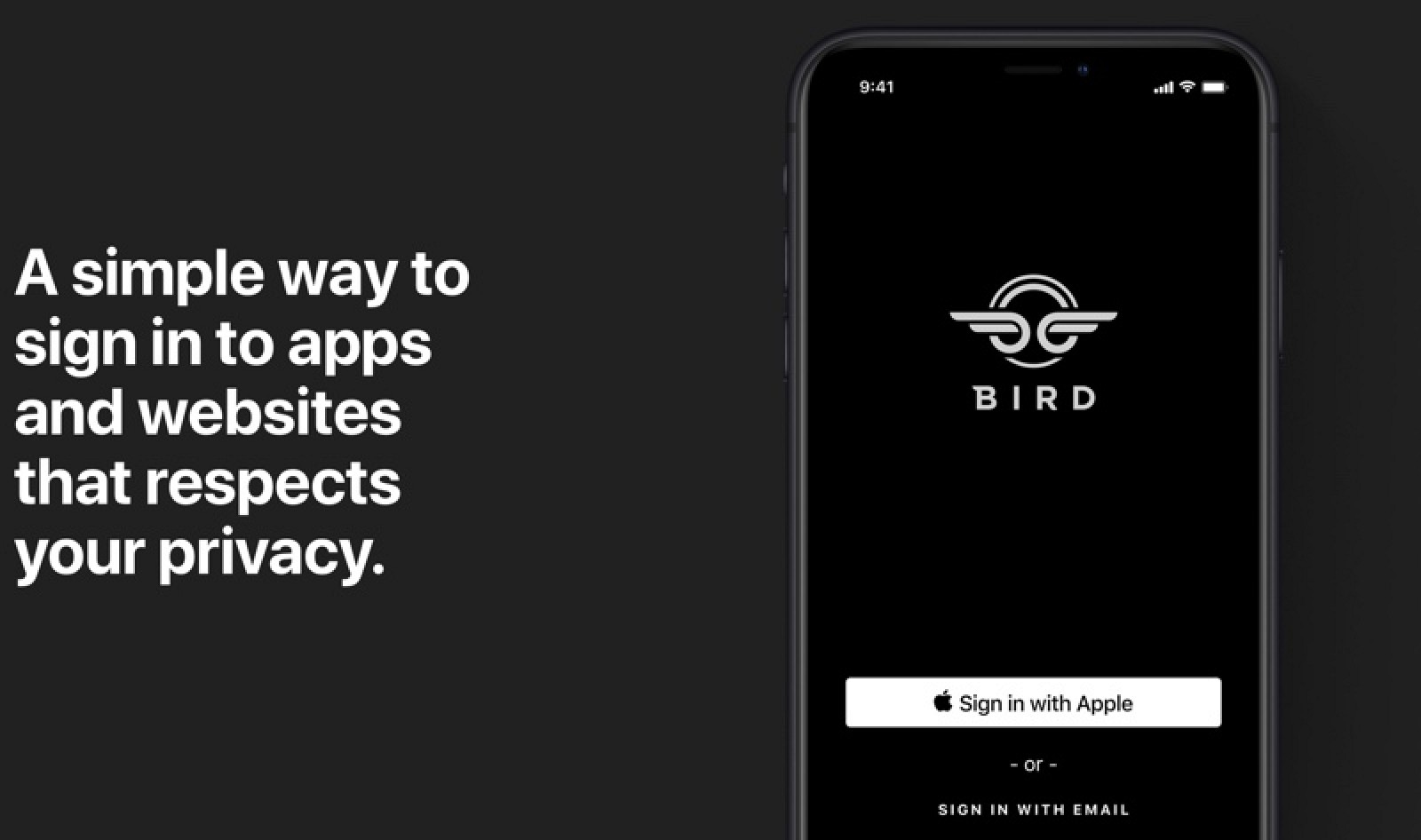 There are new controls for limiting the location data shared with apps so you can better protect your privacy. You can allow apps to access your location one time only, and Apple will provide more notice when apps are using your location in the background.
Maps
The Maps app got updated again, and the new Maps app features broader road coverage, better pedestrian data, more precise addresses, and more detailed landcover. The updated app is available in some cities and states now, and is rolling out to the entire US later in 2019. It will come to more countries in 2020.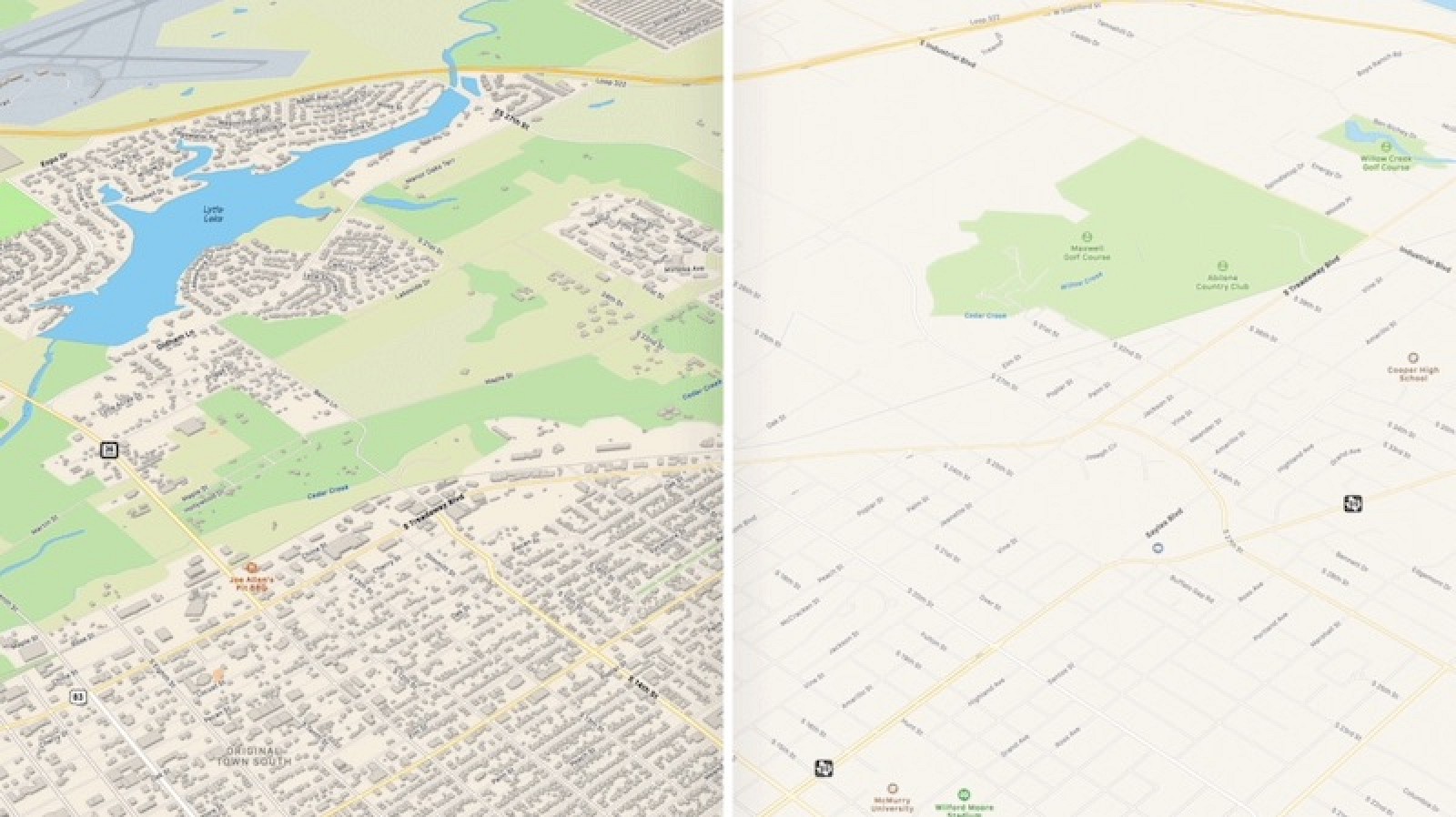 A new Look Around feature in Maps is Apple's version of street view, letting you see street-level imagery of a city. A new Collections feature in Maps will let you share your favorite restaurants and places with friends, and a Favorites option lets you save directions to frequent destinations like work or home.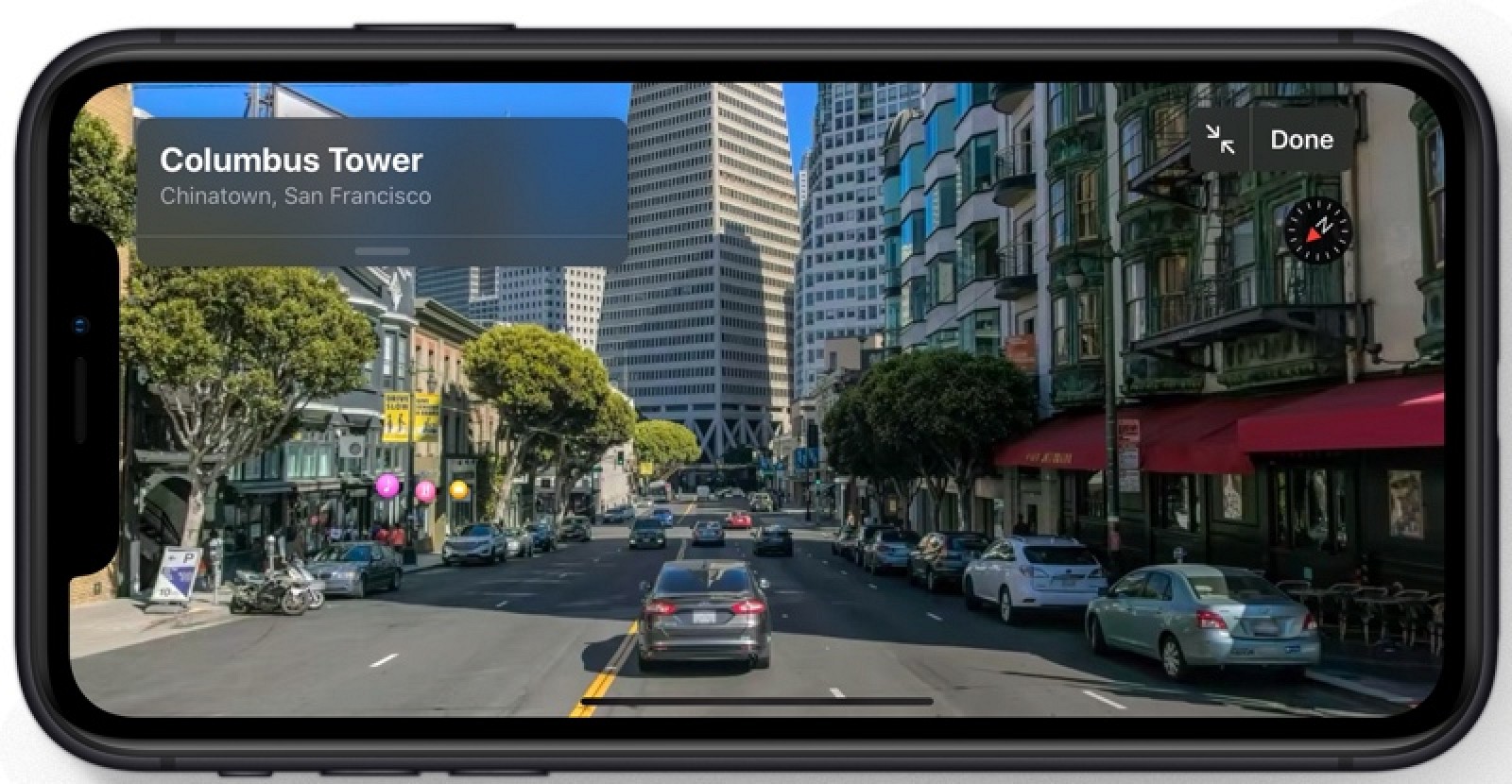 Multiple apps got new features in iOS 13. Reminders has an updated look and new intelligent features that make the app more useful than ever. It's easier to keep track of reminders, and there's a new toolbar for adding times, dates, locations, flags, and more. Deep integration with Messages lets you tag someone in a reminder so that it surfaces when you message that person.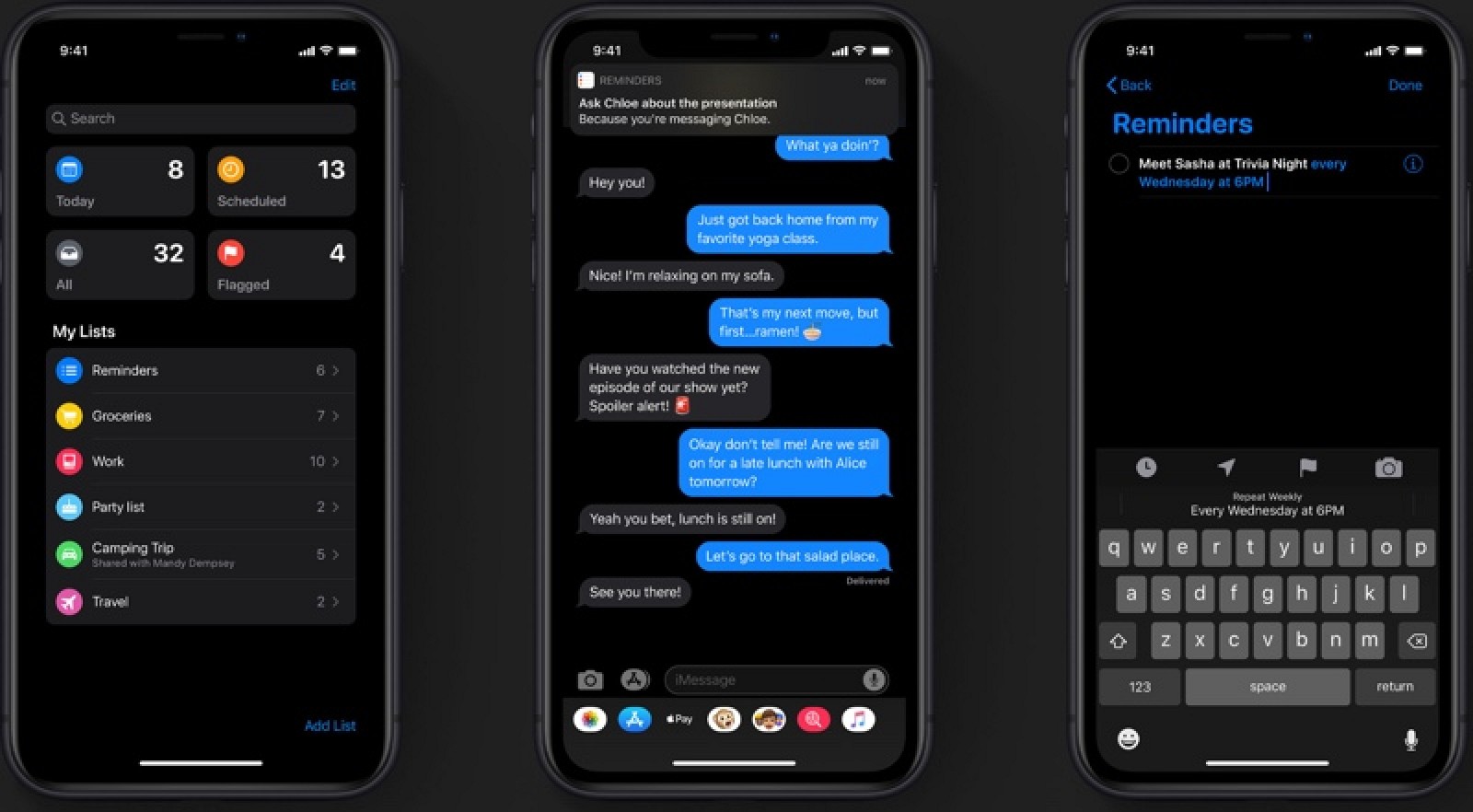 There's a Profile feature in Messages that lets you share your name and photo with people, and Apple has added a ton of new Memoji options along with three new Animoji, the octopus, cow, and mouse. Memoji stickers, another new feature, turns your Memoji into sticker packs built into the iOS keyboard so you can use them in Messages, Mail, and more.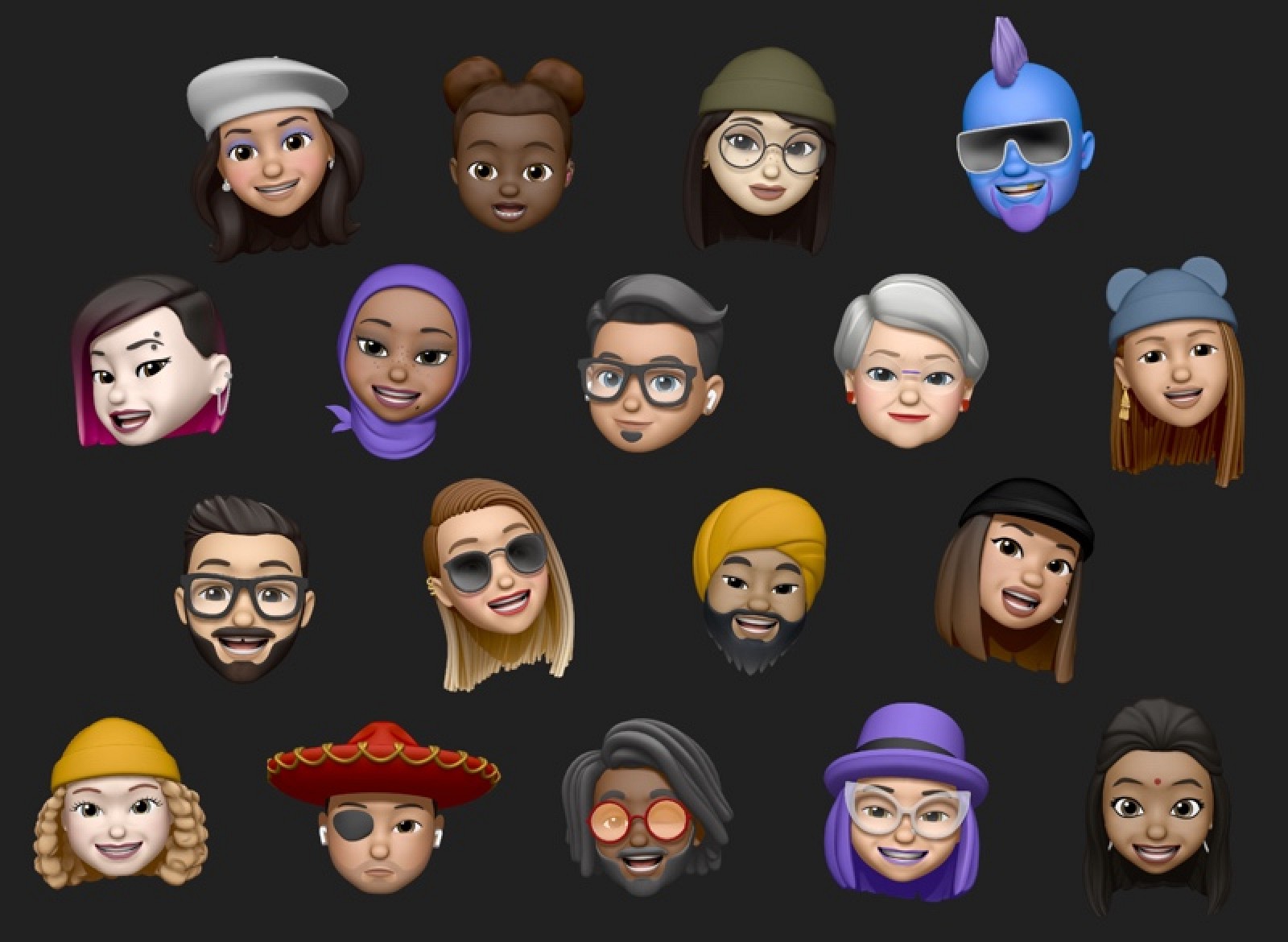 Siri has an all new voice that sounds much more natural, and in Siri Shortcuts, you'll find a new Suggested Automations feature that suggests personalized shortcuts you might want to create. Siri now supports Live Radio, and the personal assistant can access stations from iHeartRadio, radio.com, and TuneIn.
CarPlay in iOS 13 has been overhauled with a new Dashboard view for music, maps, and more, a new Calendar app, and Siri support for third-party navigation and audio apps.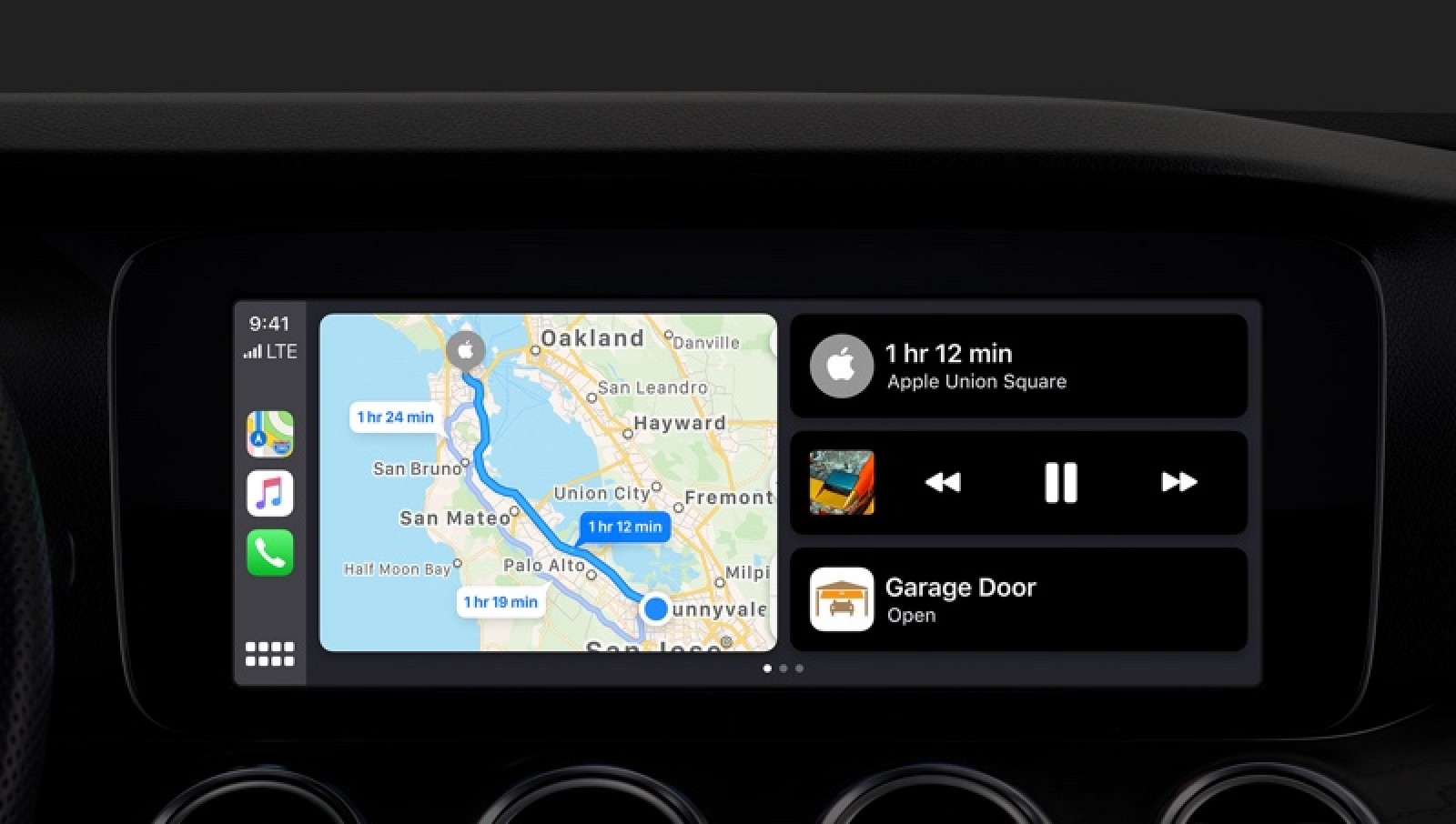 There are new iOS 13 features for HomePod too. For the first time, HomePod can distinguish between different voices, so everyone in your home can have a profile and access to their favorite music. A new Handoff setting lets you seamlessly transition your music, podcasts, or phone calls from your HomePod to your iOS device. There's also a new sleep timer that will turn off music after a set period of time.
Real time lyric playback for supported tracks is now built into Music, whether you're using Apple Music streaming or playing from your downloaded library.
A new AirPods feature lets Siri read your incoming messages as soon as they arrive, either from Messages or any SiriKit-enabled messaging app. You can reply using Siri, giving you a way to respond to messages without interrupting what you're doing.
Also new to AirPods is an audio sharing option that lets you watch a movie or share a song with a friend just by bringing a second pair of AirPods close to an iPhone or iPad.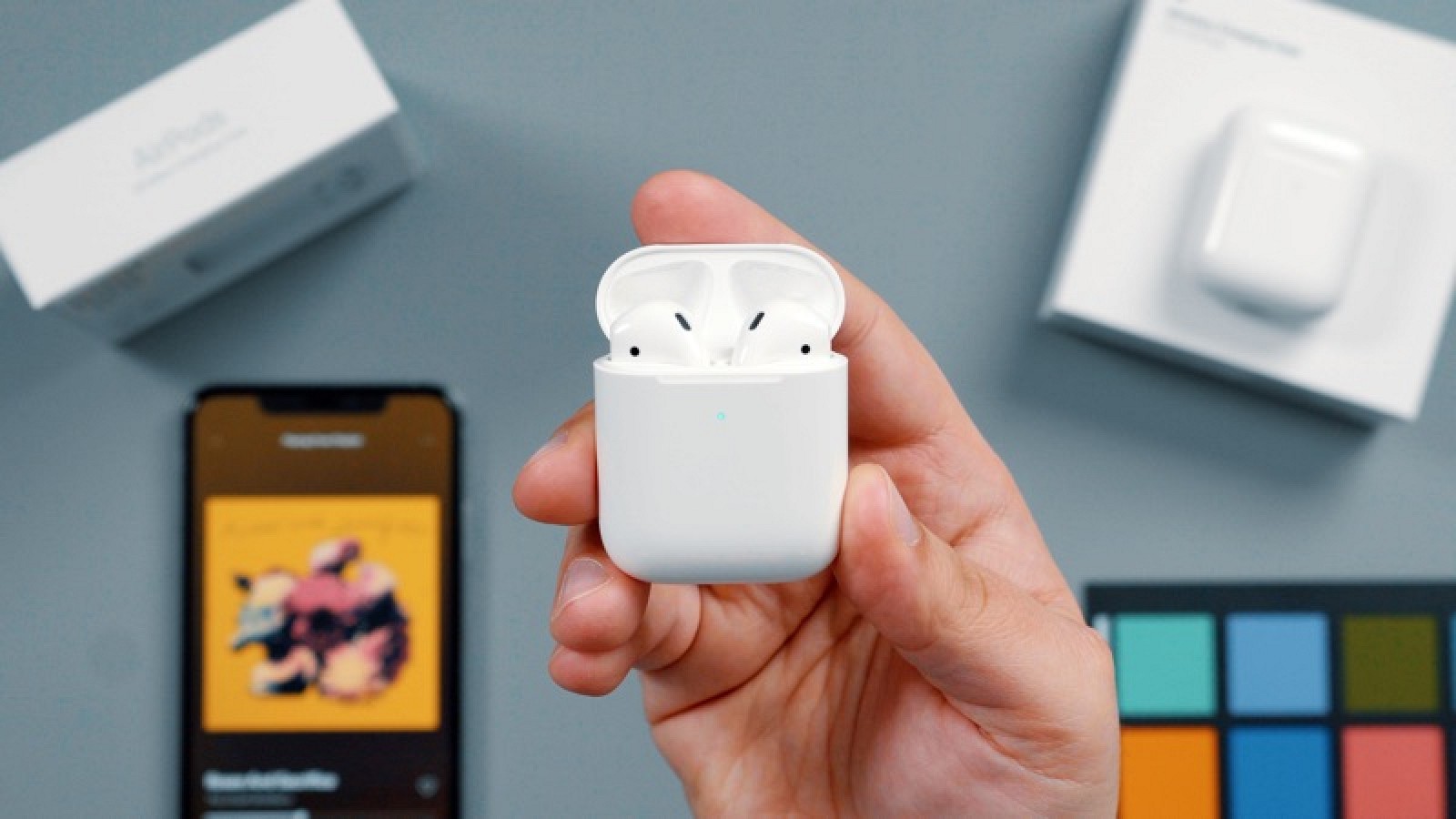 A new HomeKit Secure Video feature offers on-device video analysis, sending an encrypted stream to iCloud, so you can be sure that no one is spying on your in-home security cameras. HomeKit is also being added to routers from Linksys, Eero, and Charter/Spectrum for the first time.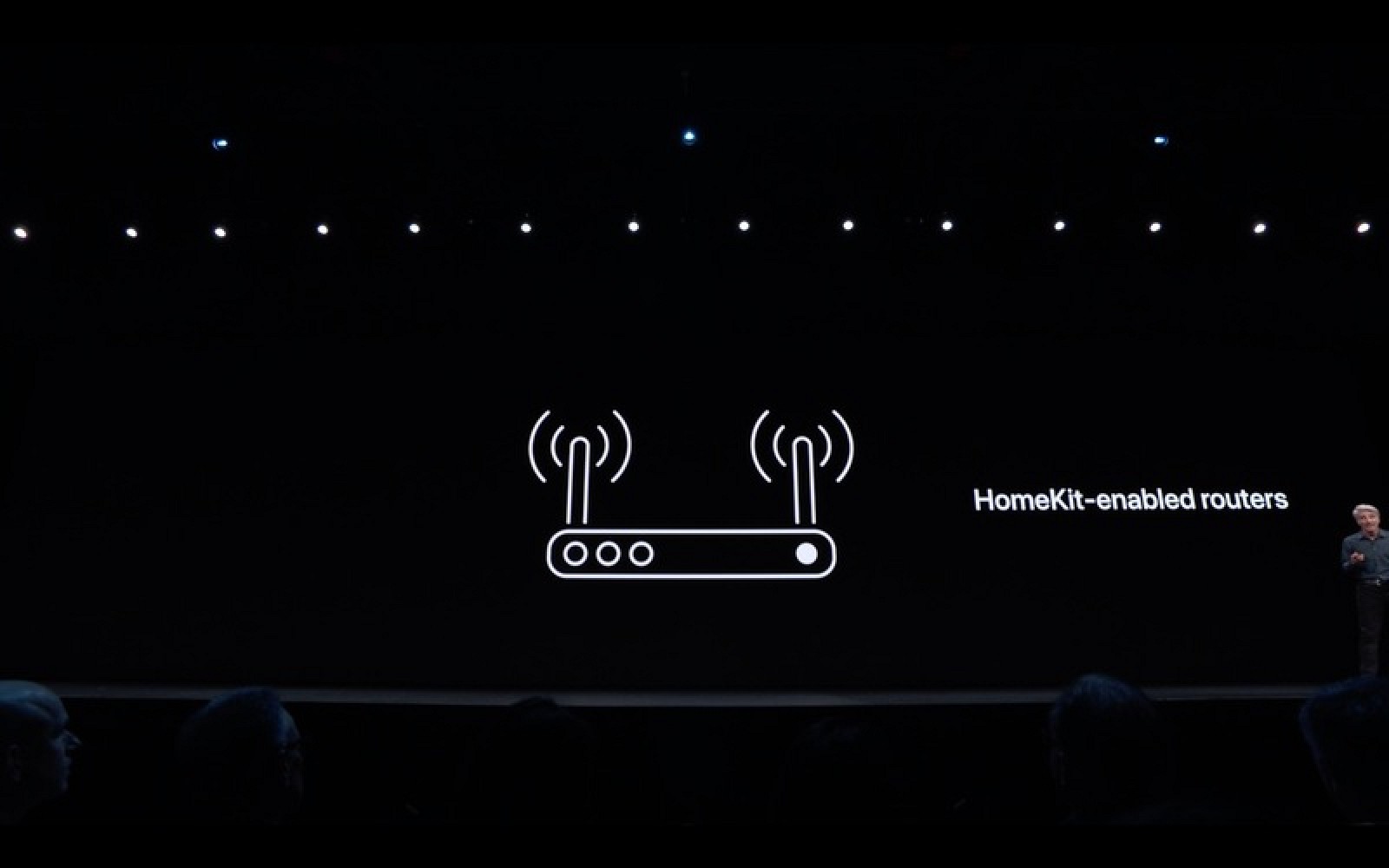 With a new Voice Control accessibility option you can operate your iPhone or iPad entirely with your voice, and there's a new swipe-based QuickPath keyboard option for quicker text entry.
Text editing becomes easier than ever thanks to scrolling improvements and more accurate gestures for moving the cursor, and the Files app now supports sharing folders and accessing files from external storage devices.
In the Health app, you'll find a new feature for monitoring hearing health based on the environmental noise level around you, and for women, there's a new Cycle Tracking feature for monitoring menstrual cycles.
There are tons of new iPad features like improved multitasking and gestures, but the iPad's software is no longer iOS — it's iPadOS. Yep, Apple now has new iPad-only operating system designed specifically for its tablets.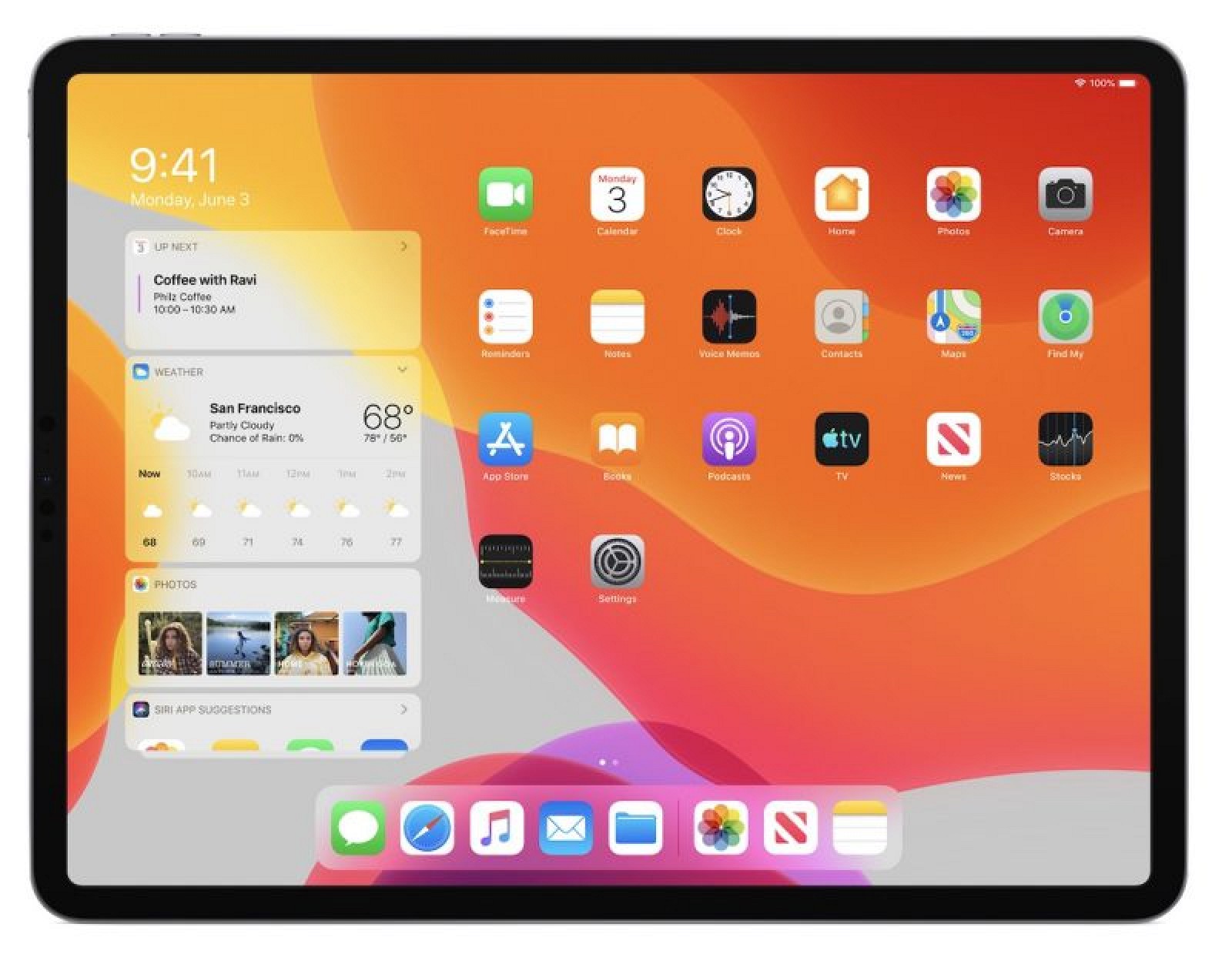 iPadOS brings an updated Home screen with the ability to pull out Today View Widgets, and major updates to Slide Over or Split View. You can now have two windows from the same app open at once, and a new App Exposé feature makes it easy to see everything you have open and swap between windows.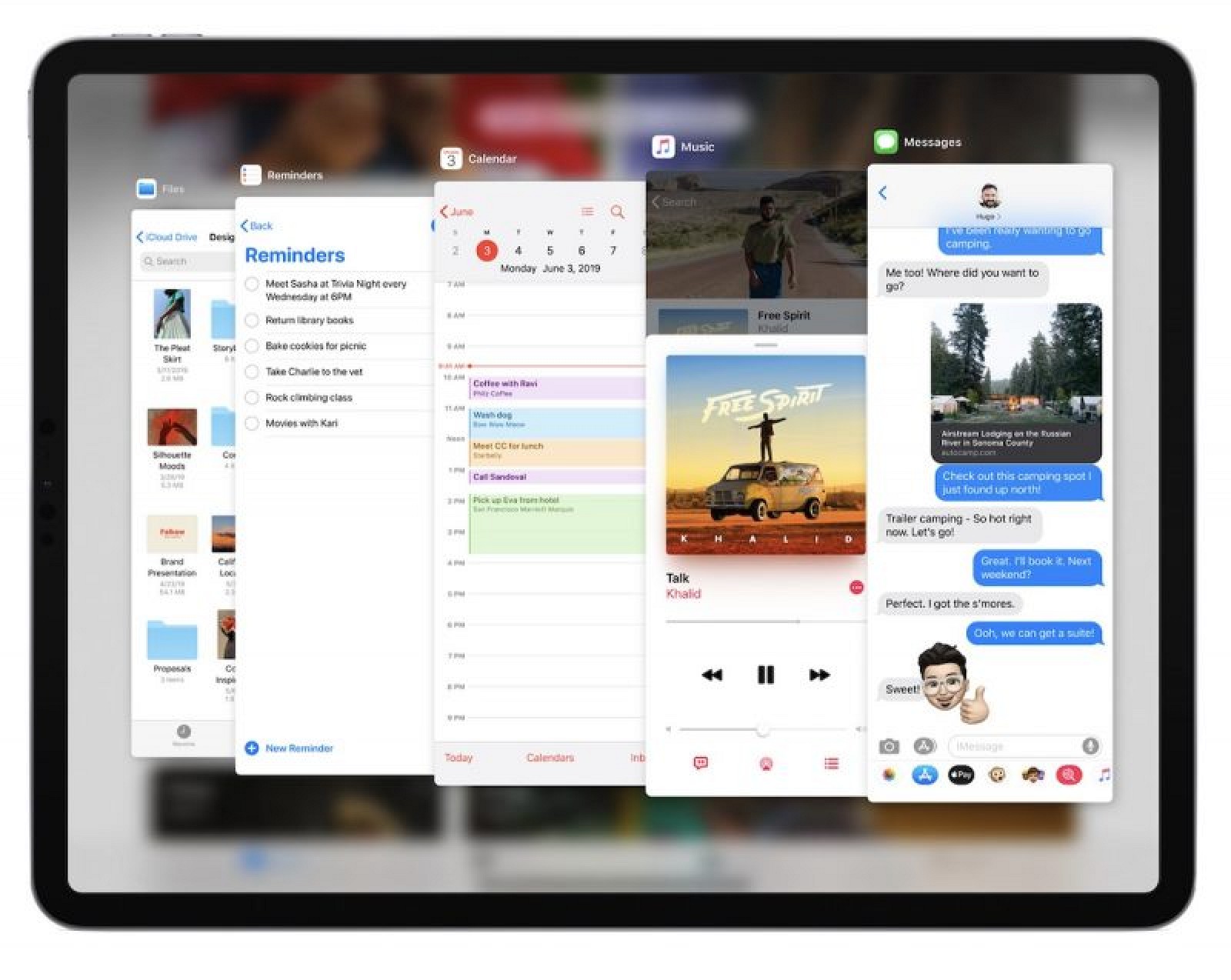 New Markup features let you annotate and share everything from webpages to documents, and there's a new tool palette for easier access to tools when using Apple Pencil. Apple Pencil latency has been improved, dropping from 20ms to an impressive 9ms.
iPadOS supports local storage for files, zip and unzip capabilities, new keyboard shortcuts, and desktop-class browsing in Safari. There are new gestures for copying, pasting, and undoing, along with updates to text selection. Custom fonts can be installed, there's a new floating keyboard, and when paired with a Mac running Catalina, your iPad can serve as a second display for your Mac.
thanks to macrumors and macworld.